Tadashi Kato's work contract
3/25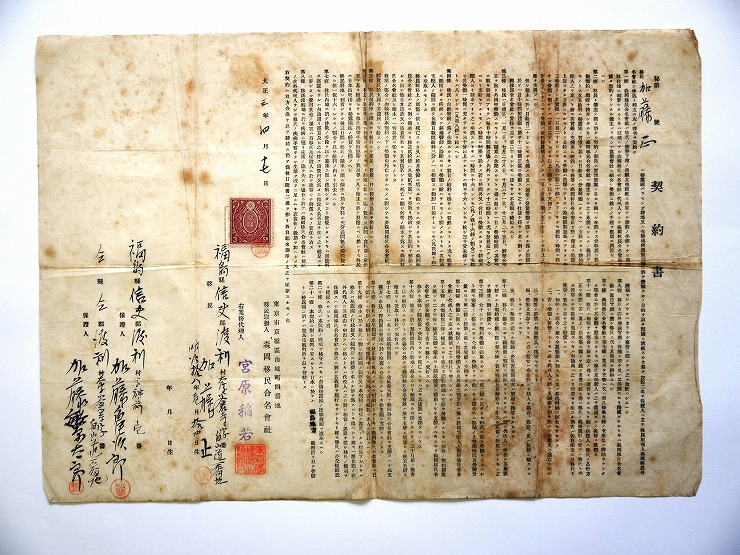 Tadashi Kato, a native of Fukushima-ken, signed on April 17, 1914 with the Morioka Emigration Company a contract to work on Hacienda Paramonga, located in Barranca, Lima, Peru.
The conditions of his contract established that its term would be for one year. During that time he would work 10 hours on a sugar plantation or 12 hours at sugar mills. Besides Sundays, he would rest on four Peruvian holidays and on "Tenchosetsu."
As payment for his work he would receive at least 120 thousandths (1 sol and 20 cents) — approximately one (1) Japanese yen and 20 cents.