Yanagigori
24/25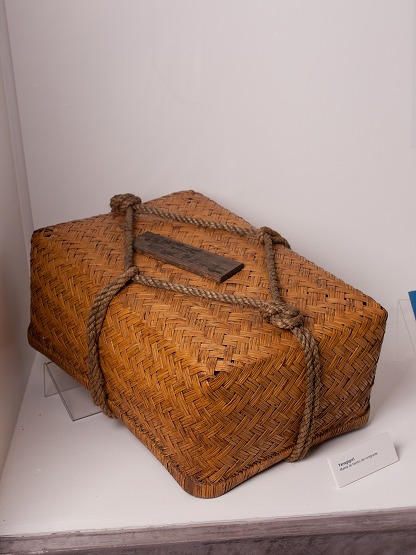 In the contract of Japanese immigrants it was established that they would be given clothes and shoes suitable for their working tasks; therefore, the majority of them arrived in Peru with minimum baggage. This type of luggage or yanagigori helped them to bring their belongings from Japan.
The inscription on the tablet reads: Anyo Maru, Peru, South America.
Object exhibited at the "Carlos Chiyoteru Hiraoka" Museum of Japanese Immigration to Peru.