Yobiyose
21/25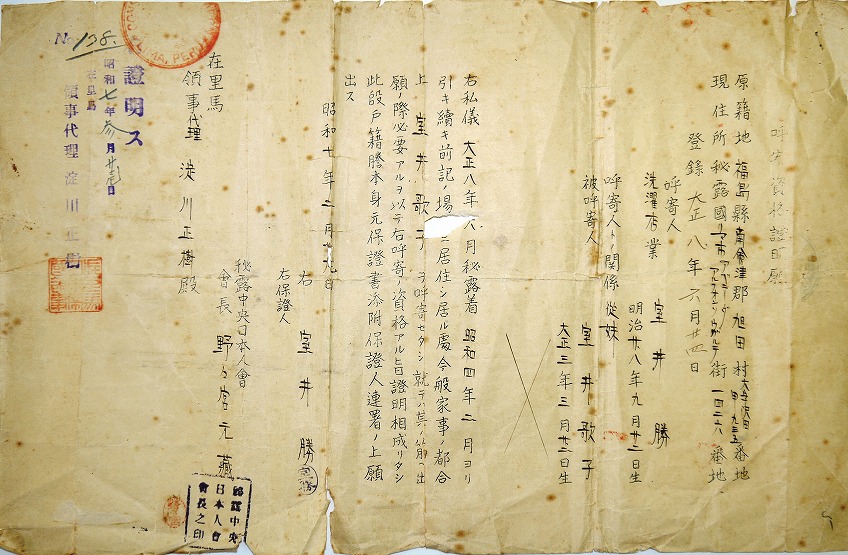 The yobiyose, "sponsored immigration or summoning by relatives," began when Japanese immigrants attained a better economic situation and called their relatives and friends to come to Peru. It was divided into two categories: the summoning of relatives and friends, and picture bride (shashin kekkon), in which the future spouses knew each other only through photographs.
The yobiyose increased between 1923, year of termination of migration contracts, and 1936, when a decree was issued establishing a limit number of immigrants per nationality.
The image pertains to the application sent by Masaru Muroi to Deputy Consul Masaki Yodogawa with a seal of the president of the Genzo Nonomiya Central Japanese Society as guarantor in order to arrange for a passport and other legal formalities. Masaru Muroi was requesting that his cousin, Utako Muroi, born on March 23, 1914, be allowed to travel to Peru. The application was made on February 19, 1932.