Kennoshin Harada's work contract
1/25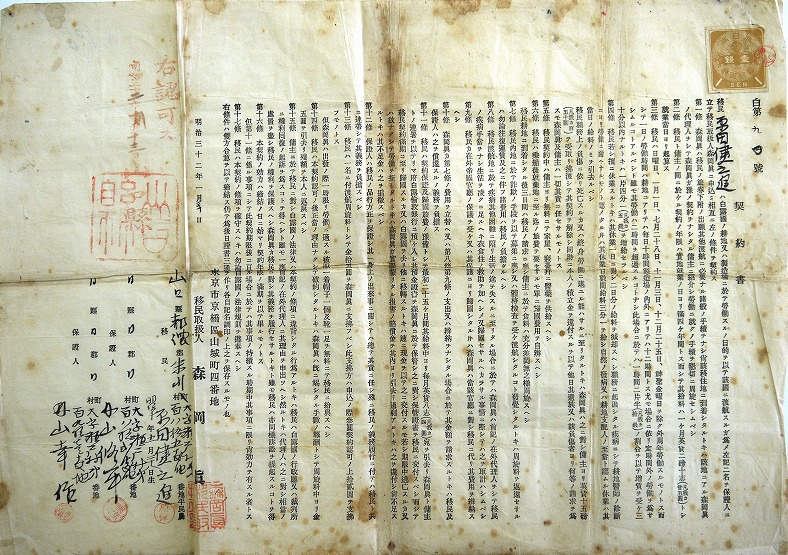 Kennoshin Harada, age 21, a native of Yamaguchi-ken, was among the first group of Japanese immigrants who arrived in Peru in 1899. On January 30, 1899 he signed a contract with the Morioka Emigration Company to work on a hacienda.
The conditions of his contract, similar to that of all first immigrants hired, established that its term would be for 4 years. During that time he would work 10 hours on a sugarcane plantation or 12 hours at sugar mills. Besides Sundays, he would rest on four Peruvian holidays and on Japan's Emperor's Birthday, "Tenchosetsu."
As payment for his work he would receive 2 sterling pounds and 10 schillings — approximately 25 Japanese yen. During the first 25 months the company would deduct from his wages 8 schillings — approximately 4 yen — per month as guarantee and payment for his return trip expenses.